Sep 7, 2020
1,126
732
113
What is Mortal Online 2 ?
Mortal Online 2 is a sandbox MMO developed by Starvault in a fantasy world with thousands of players, open dungeons, world bosses, first-person combat and territorial PVP wars. Defeat terrifying creatures and dungeons, build your own house, your own fortress, conquer guild castles, conquer territories to set property taxes on houses and sales taxes to fill your guild's war chest. Become the best blacksmith / tamer / engineer / adventurer, trader, thief or master the different types of combat.
Here the fanmade community trailer showing scenes from the biggest wars and PVE Events with up to 300 Players.
Here my Fanmade Trailer.
1. The selection of the game character
There are some important decisions to be made when creating the character. Height, weight, age and race determine and change the stats.
Each character has 1,100 free active skill points in the combat category and 1,200 active skill points in the crafting category. The player has the freedom to choose the skills himself and to choose between hundreds of skills. The size, weight and age can be changed afterwards using tinctures and special recipes. You are not forced to create a new character if you made a mistake while creating the character. Only the race and the associated clade gifts of the respective race (active and passive skills) cannot be changed afterwards. The abilities themselves can be changed, just not the race and its individual passive and active abilities.
There are some skills that every player should definitely learn and some optional skills. The following classes / builds are possible.
The DPS melee Build (Thursar), the tank (Ogmir), the resist/PSY fighter (human) that is well protected against magic, the dex fighter (Alvarin), the magician (Alvarin), the archer (Alvarin), the paladin (human) in heavier or light armor, the mounted fighter (Thursar or Ogmir), the mounted archer (Ogmir), the hybrid between a mounted archer and a footfighter (Ogmir), the hybrid between a mounted fighter and a Footsoldier (Ogmir or Thursar), the tamer (Alvarin) and many more builds.
At this point i want to post a forum link listing the best compilations of all races for each build. Including their weight, age and height.
1a. The paladin (human)
I can recommend every new player a human as their first character. The humans are one of the best paladins. He has slightly more skill points and more Attribute Points then all other races and one of his Clade Gift give them 50 additional Crafting Points and another Clade Gift allows him to wear heavier armor without sacrificing mana regeneration.
The human is not the fastest race, but neither he is the slowest. Humans don't have the highest melee damage bonus, but neither do they have the lowest. The human is an all-rounder. He has so many skillpoints that he can try out almost all playstyles.
My character can wear medium armor, use magic, shoot a bow and is also a mounted archer at the same time, that can heal his horse with magic and even cast offensive spells.
I can recommend this build to every new player, and recommend creating a character that can deal damage both on foot and on horseback, if you choose to play 1 account.
My Human is a thoroughbred Tindramene, 23 years old, 200 cm tall and 130% stout. He get +2 maximum size through his clade gifts. That's why I made him 200 cm tall and not 202 cm, so that these two points are not wasted.
Now to the skill points.
I increased Armor training, so he can wear
a better protecting armor out of Platescales + Guard fur for the Helmet and Chest and the rest of the Armor is made from Platescales + Ironsilk.
1.b The mounted fighter and and heavy foot soldier (Ogmir)
Ogmir, purebred Hugar, 30 years old, 172 cm, 130% stout
This character can wear the heaviest armors, is designed for maximum strength and can be played as a foot soldier and as a mounted worrior. This character can drink twice as many healing potions and heal himself with his Ichor pipe. The maximum strength is crucial for mounted fighters, since the weapons need twice as much strength for mounted players in order to achieve the full damage.
The mounted fighter has to look for a fast horse, because the damage of his attacks depends on the speed. What needs to be mentioned here is that the mounted fighter's equipment and weapons are very expensive compared to all other builds !
1.c The light hybrid (Alvarin)
between a magician, archer and worrior (Alvarin race)
To create the optimal character for this build you have to create a 31 year old pure bred Shevra (Alvarin) with the minimal height (159 cm), 130% stout.
This character has the lowest melee damage bonus and wears the lightest armor. This Character is prone to melee damage, but he is the fastest of the three builds. The Alvarin has an active buff to temporarily increase its movement speed and that of his colleagues. His main weapon is the bow and his magical spells. If necessary, he can defend himself in close combat, depending on how well you play and block, but you should actually avoid close combat with the Alvarin and should rather keep your distance. This character has the Marksmanship skill. Marksmanship and high dexterity increase the chance of a weakspot hit, if you hit your opponent with a headshot. His headshots with the bow completely ignore the enemy's armor. The primary task of this character is to take enemy horses or tamed animals out of the fight as quickly as possible with headshots. This character is very good against highly geared mounted worriots that are using high end materials for their horse armors.
Here some Archer Gameplay from TZone
Light Hybrid dagger Gameplay from Diphrael
The light hybrid with marksmanship can alternatively be played with a dagger or a spear. Piercing attacks on a character with high Dex values and Marksmanship increase his weakspot chance. Attacks from behind have the highest Weakspot chance. In addition, the player has to find specific weakspot materials for the handel, grip and blade of his weapon.
1.d The Dex-Mage (Alvarin)
The light hybrid (Alvarin) can later be converted into a full Dex Mage. I can only advise against building a full Dex Mage straight away, but first creating a hybrid, because as a Mage you don't have all the spells at the beginning, you have to find the scrolls and therefore you need a bow or a weapon to farm.
Some Dex Mage Gameplay from Stats (The Dexmage have enough Points to be a tamer aswell, but it take long time, till you get your taming skills up to a point where you can tame strong animals, once the game comes out)
Here some Dex Mage Gameplay (which focuses exclusively on healing and corrupting our opponents)
https://www.youtube.com/watch?v=VzPUn_gxpYc
The spell corrupt prevents enemies from healing until they have been purified.
1.e The Fat-Mage (Ogmir)
I cannot recommend them for beginners, as these are group-related characters. The Fatmage is slower on foot and should be played on horseback. In a group the fatmage is very useful as a footmage and is the best healer. The reason why I cannot recommend this Character for beginners is because you will not be able to avoid fights, unless there is a stretch of water nearby, as the other players will catch up with you, due to its slow movement speed, when you are not on a horse.
If you are still interested in the Mage, I can recommend this guide.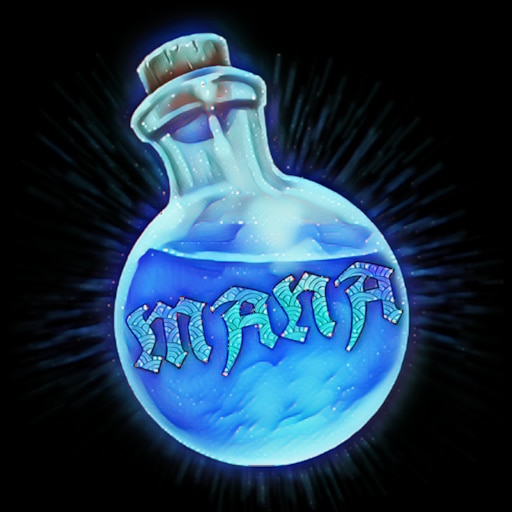 This is the successor to my guide for magic in Mortal Online 1. If you would like to join MANA, ask a question, or request that I add more information... add me in discord: billbonty#6444 If this g
steamcommunity.com
Every group needs a mage or hybrids to be able to heal each other.
Last edited: